I had the pleasure of competing in CVS Health's Adobe Creative Jam Enterprise-wide competition. A Creative Jam is an event where participants are inspired by a presenting speaker, get trained on a software product and then are tasked with a challenge to complete. 
Angelica Franklin, Blair Stelle, Erin Mitchell, Colleen Moisio 
Our challenge was to design a tool that inspires people to build resiliency during a transition by including a practice of small steps and/or daily actions. Our team was selected as one of the finalists and was able to present our solution to a jury of industry experts and peers. We won second place! 
Ideation 
When thinking about building resiliency during a transition, we thought about one of the most isolating transitions a person may go through; becoming a parent, especially during a pandemic. Not only is parenthood itself overwhelming, you are constantly bombarded with so much information and advice.  We decided we wanted to target new parents because most information is geared towards new moms. 
Solution
We created Nightly Nourish, an app geared towards new parents looking for advice and community while trying to navigate their new journey. This app would target parents at one of the loneliest times they face; the late night feed. Users would have access to exclusive podcasts from experts, a community chat board and a space for parents to reflect and practice gratitude.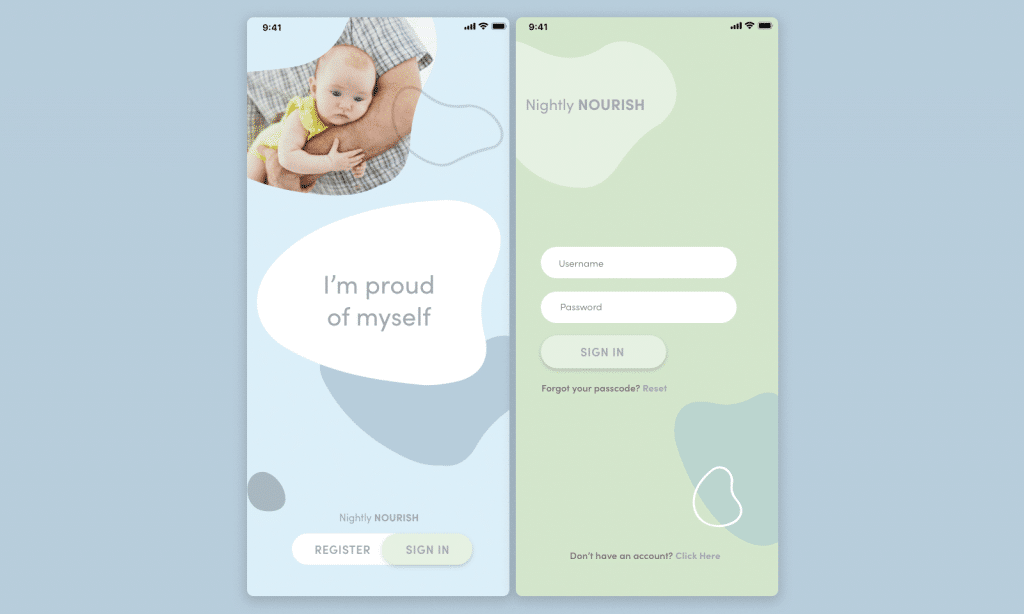 Upon opening the app, users will be greeted with a positive affirmation.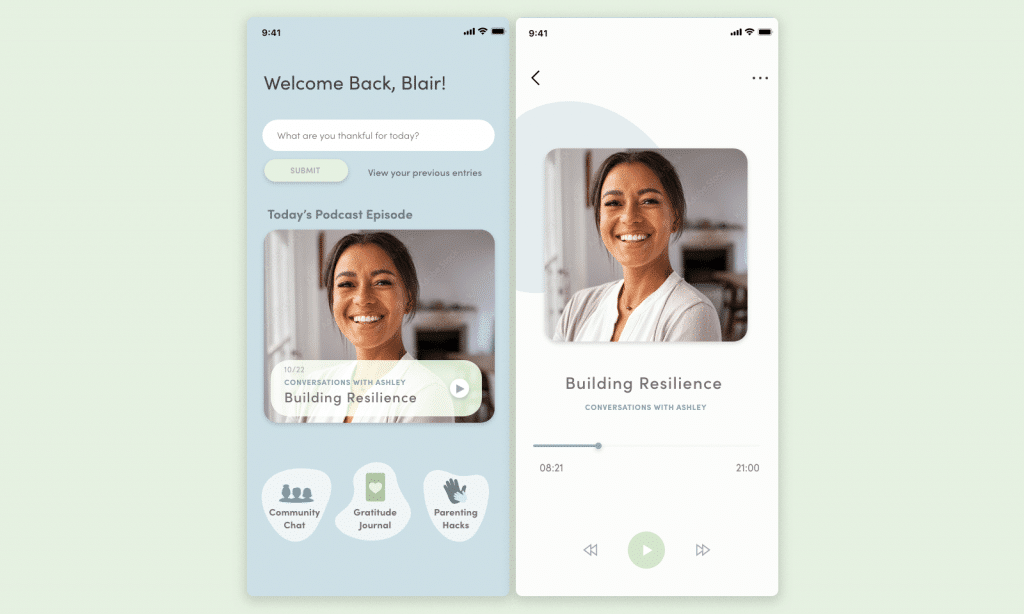 On the homepage, users have easy access to key areas within the app. At the top there is a prompt to enter their daily gratitude. We identified that having a daily practice of gratitude is a great way to build resilience. To encourage users to make a habit, we created an incentive where users can receive a free journal after 21 entires.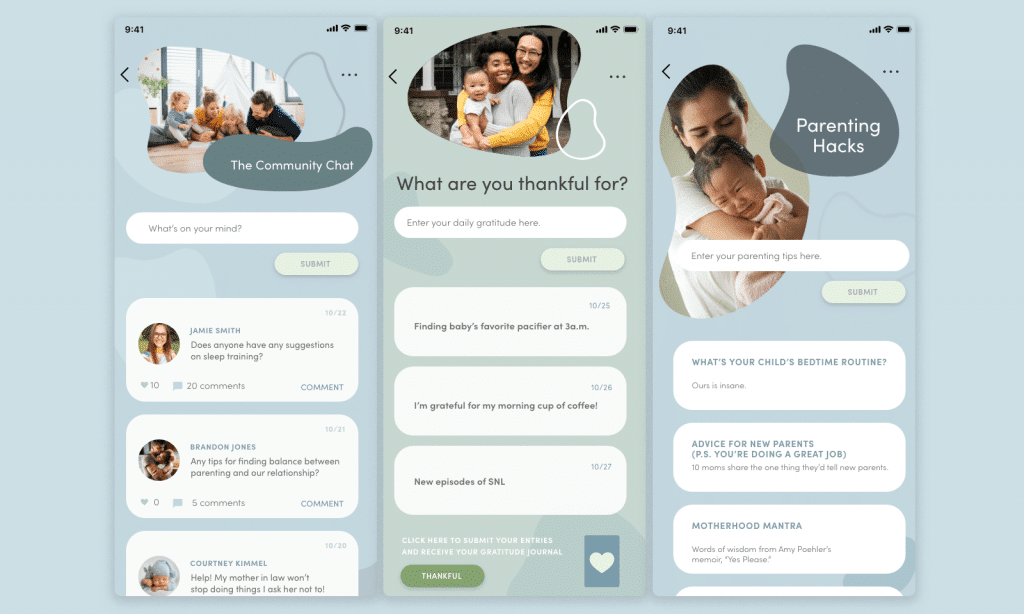 Additionally, we determined that creating community and connection can help new parents thrive. Our community chat and blog sections allow parents to connect with other parents and get first-hand advice so that they feel validated and less alone.